Cath's upcoming workshops via Zoom
Muserie or how to have fun with an open warped hexagon
Masterclass
This workshop is not for masters. It will make you a master.
Intermediate beaders who are familiar with geometric peyote (for ex. warped squares to make stars) can sign up.
It is some sort of MYSTERY workshop where you need to have faith in me because I cannot show you the photos of all the things that will be shown, for that would spoil the whole event, which is very, very intense. I will teach you how to create all sorts of warped hexagons from scratch or from a starter strip, explain which ones are best for this or that project, and guide you on the path of designing your own favorite geometric beadwork. You will not only learn to make the muserie pendant, earrings and necklace, but also how to transform them into OTHER earrings, bracelets, chains, brooches and more. The warped hexagons have so many shape-shifting properties that the designs look completely different from one another: you would never have guessed that the designs were made using the same starter strip.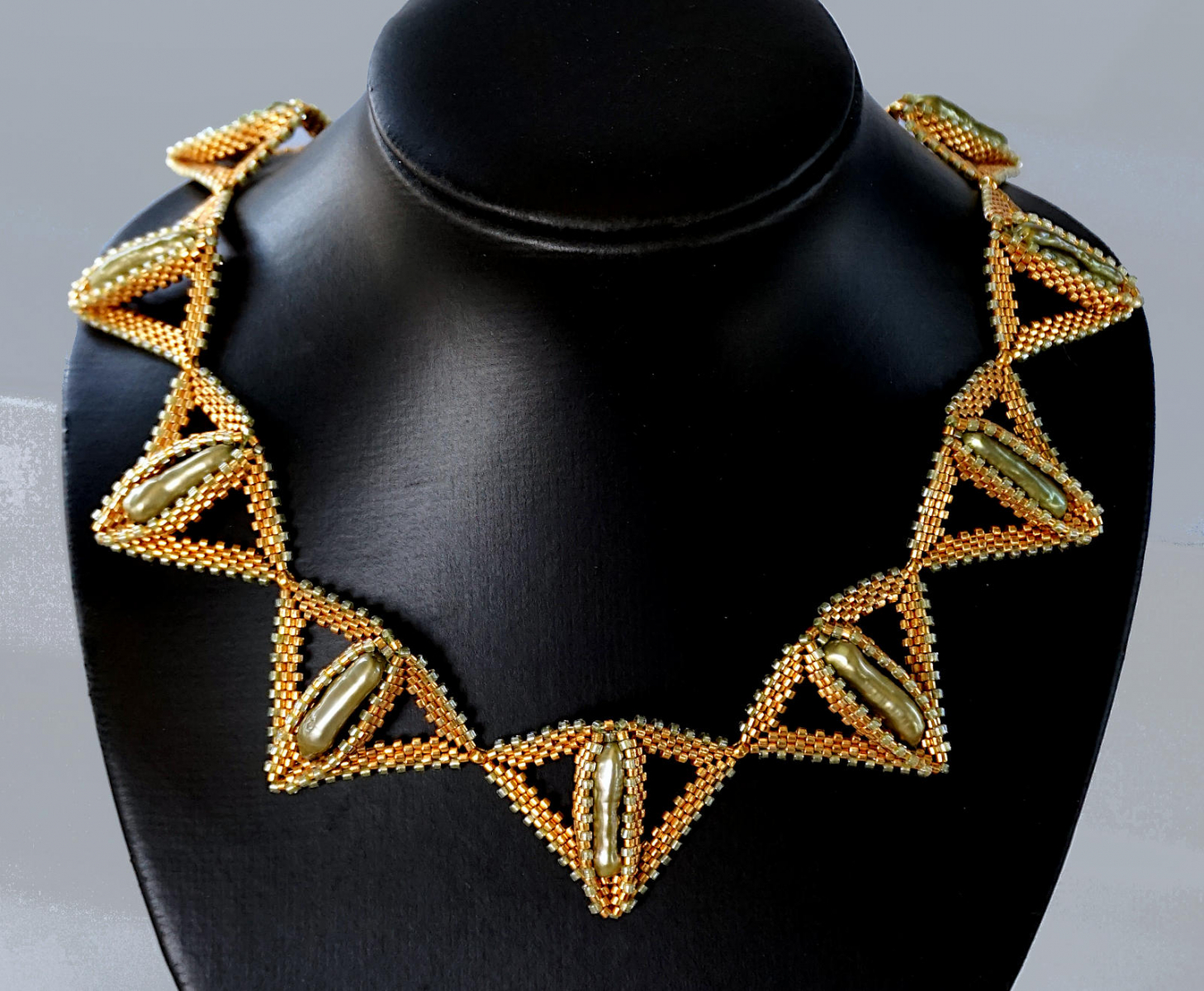 September 3, 2022.
Organizer: Beadworkers Guild
Time: tba
Please contact the Guild for further details
Please come back for updates.



Past worskhops
Sunshine pendant is now available as a class with videos here in the shop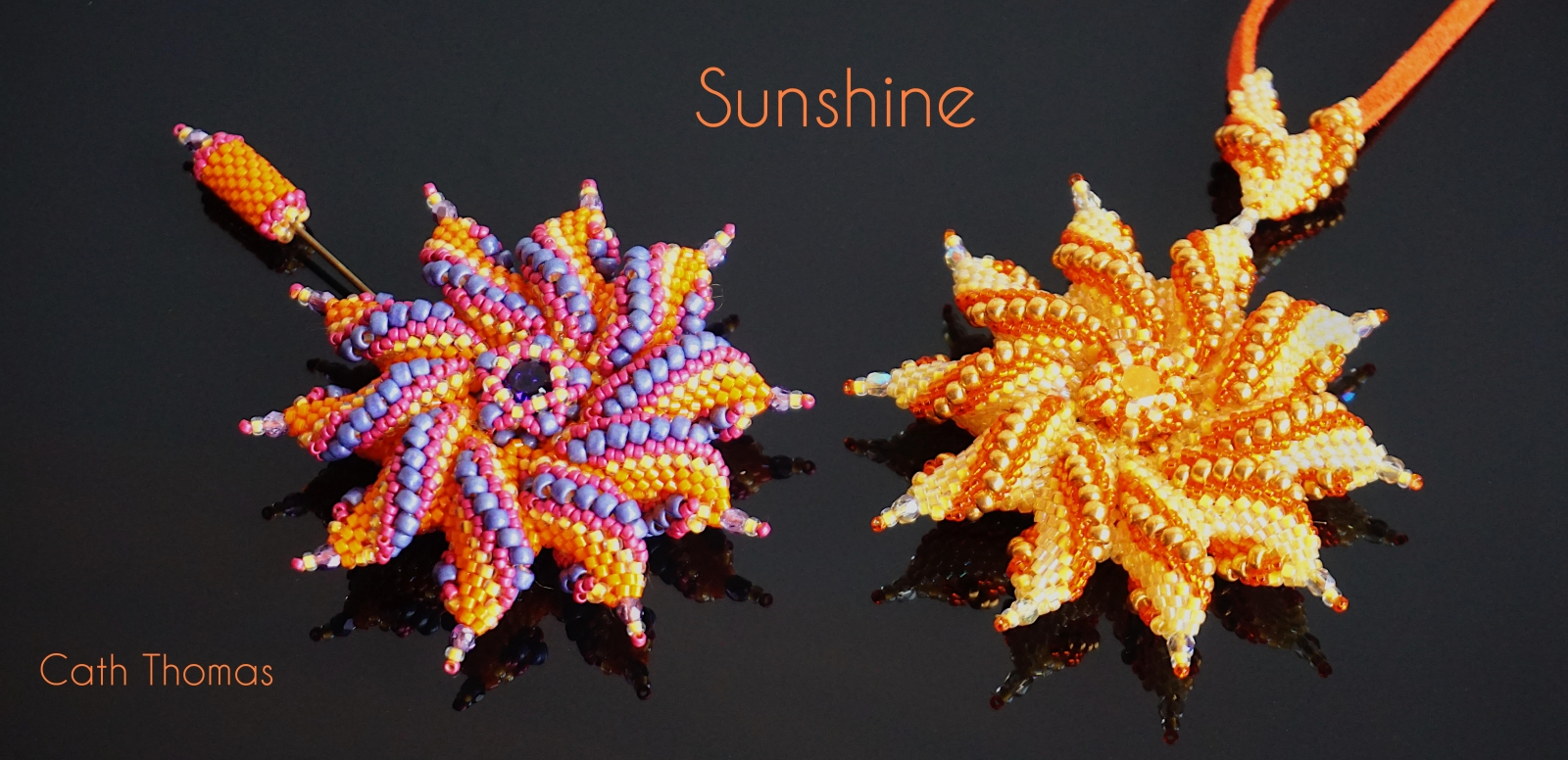 Triskele Bauble - is now available here in the shop